ST THERESA'S SCHOOL BAND
Our school has an extremely well trained school band. Training to the band group is provided by a professional trainer, as well as P.T teachers.
The instruments and the paraphernalia related to the band like
Bass Drums
Snare Drums
Side Drums
Bugle Copper
Bugle Silver
Trumpets
Triangle Cymbals
Clash Cymbals
Hand Cymbal Trumpet
Flutes
Maraca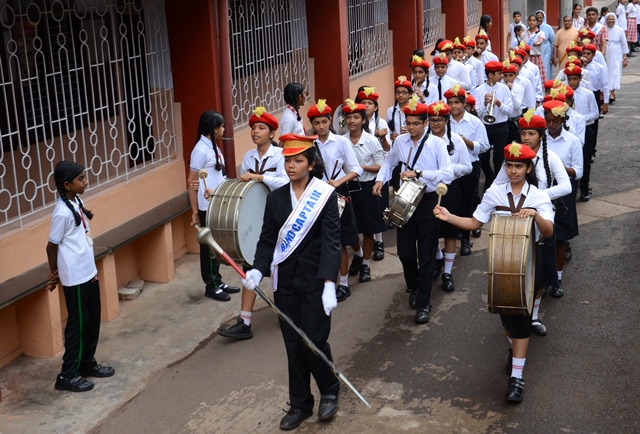 These are made available for practice under the supervision of the P .T Teacher.
A select group of children from classes VI to IX constitutes the school band. Band will be launched for Inter School activities and displays during Independence Day and Republic Day celebrations.