Road Safety Patrol
Road Safety Patrol (RSP) – Orientation Programme
Road Safety Patrol (RSP) of St. Theresa's School, Bendur, Mangaluru conducted an orientation programme for the students on March 9th, 2021. The Traffic Police Inspector of Mangalore South Zone division Mr. Guru Kamath was the chief guest on this occasion. He explained to the students about the importance of following traffic rules and road safety rules. The Assistant Traffic Police Inspector Mr. Sukumar, the guest of the day spoke to the children about the effects of violating the road safety rules. The Principal, Sr Philomene Saldanha, Vice-Principal Sr Lourdes and staff were present for the program. Mr. Rajesh, the Assistant teacher of the school was the master of ceremony.
ROAD SAFETY PATROL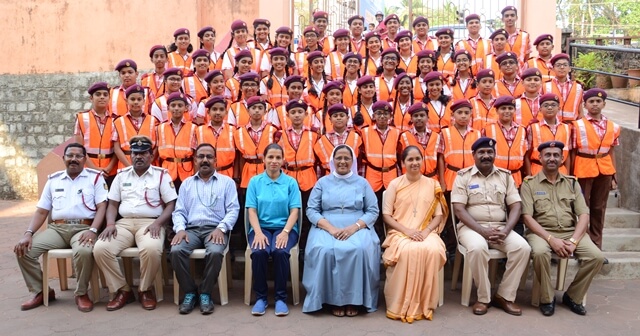 Road Safety Patrol
St. Theresa's Road Safety Patrol participated in Kannada Rajyotsava parade held in Nehru Maidan Mangalore and bagged the first place. Dakshina Kannada district in-charge Minister B. Ramanath Rai hoisted the flag and inspected the guard of honour. The event also featured parade by NCC, Police personnel, Bharatiya Seva Dal, Road Safety Patrol team, and other teams.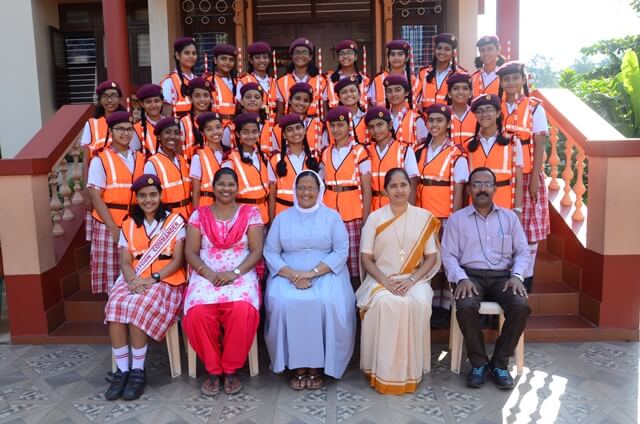 Road Safety Patrol (RSP)
Road Safety Patrol is one of the great associations we Theresians are proud of. It was started on July 24, 2008. It was inaugurated by Mr A. M. Prasad IPS, the honourable IGP of Mangalore Division. Mr N. Sathish Kumar IPS, the honourable SP was the Chief Guest. Ex. PTA President Mr Cedric D'Souza enlightened the audience on the importance of RSP.
In the month of June and July 2018, the students were given an opportunity by the school to learn various traffic rules and road safety measures. The Traffic Inspector M. Sukaraman and his staff gave them the knowledge of various traffic rules and its signs. The students were also given a chance of maintaining the traffic in front of the school gates as well as in various main circles and junctions. The inspectors enabled them to know about the limitations to be followed while driving and safety measures to be taken care on the road. Mrs. Gladys Lasrado is the Chief Officer In-charge of RSP in the school. The Road Safety Patrol of our school is always dedicated to the service of the society and actively participates in the National Celebration in Nehru Maiden.