"Education is a shared commitment among the Management, motivated students, dedicated teachers and enthusiastic parents with high expectations"
Dear Students, Staff and Parents,
A warm welcome to the new academic session 2021-22, which has continued with huge challenges in the form of pandemic "COVID-19". This unprecedented crisis due to the pandemic has disrupted most of our work and daily activities. It is assumed to be a really uncertain period for all the stakeholders.
We can't stand together physically. But our thoughts can be united. So, let's fight together digitally hand in hand, against this pandemic. This is a new territory for all of us. Let's work hard getting through this challenge together.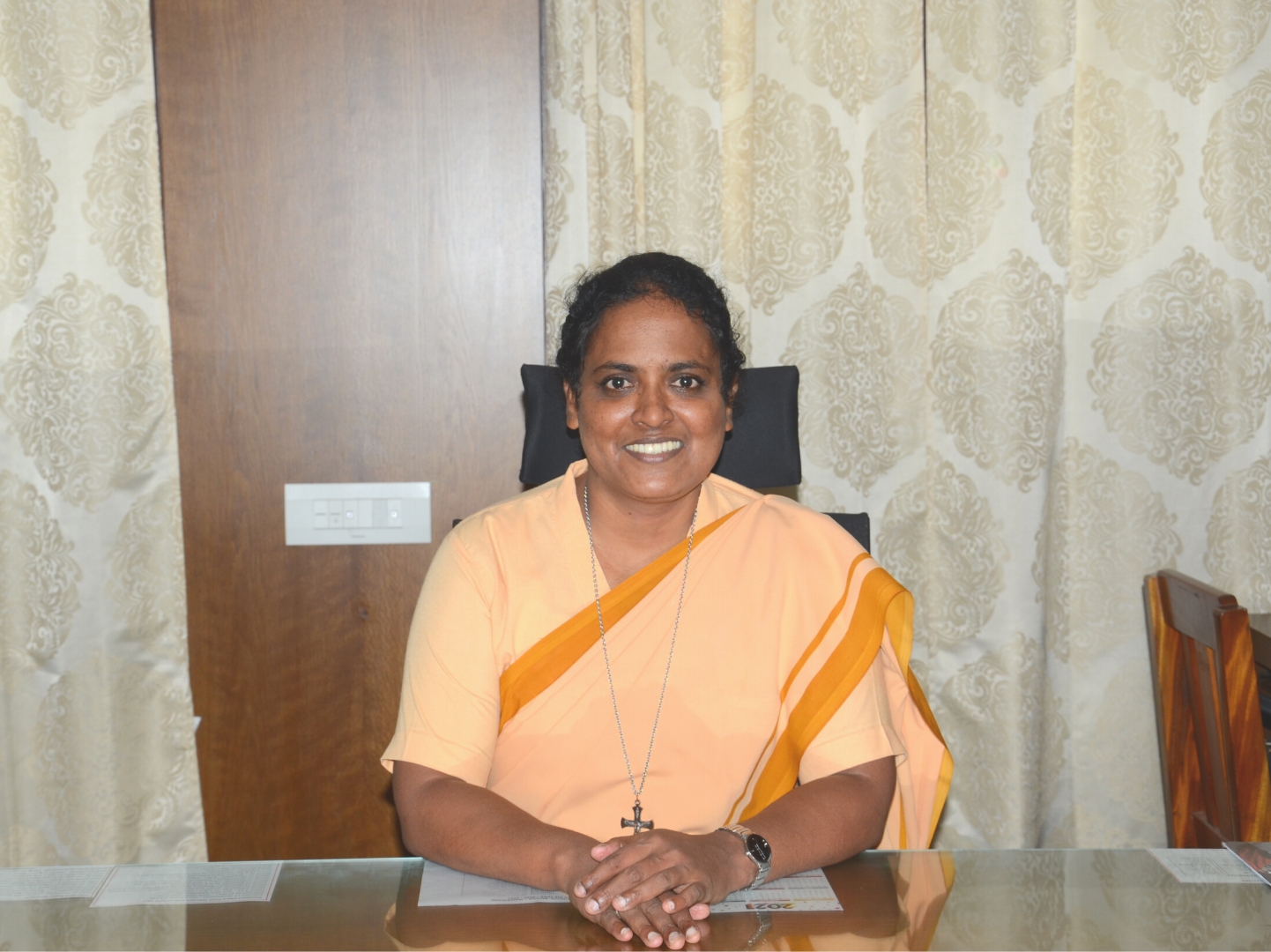 We at St Theresa's School are passionate about creating a 'learning' institution that is dynamic and constantly seeking excellence to meet the needs of the present as well as the future.
Students, I am proud of your accomplishments. Let's gear up to face new challenges and to meet them with poise and grace. Hard work is obligatory if you want to get anywhere in life. There is no substitute for hard work. You can accomplish what you aspire for with the right mind-set, a positive attitude, and above all, self-discipline. Always set goals with anything and everything that you do in life, and make sure to continue trying until you achieve those goals.
Dear parents, together with you, we are able to see to the growth and achievement of all the children. St Theresa's School has never made a halt in its development and it has been flying high in all arenas be it academics, extra and co-curricular activities, literary, sports etc. Thank you for joining hands with the Management to bring out best from the Students in all walks of life.
May every child who enters the portals of St Theresa's has a memorable, interactive and rich learning so to acquire wisdom, knowledge above all the values to carry oneself forward in life. May our Patroness St Therese shower her blessings in abundance on all of us.
Sr Lourdes (Prince Mary S)
Principal